"Design in the absence of content is just decoration."
EDUCATION AND RIGHT AFTER
In May of 2000, I graduated from Bowling Green State University with a Bachelor's Degree in Graphic Design and a secondary focus in Fine Art Photography. After graduation, I had no intention of finding a job right away, so I went to Australia for a few weeks. Of course reality always rears its ugly head and I had to come home and get a job…
CAREER PATH(S)…
In September of 2000 I moved from the flat frozen tundra of Northwest Ohio to the Washington, DC area to begin my very first job. Since then, I have amassed invaluable knowledge as I worked in advertising agencies, non-profit organizations / associations and more corporate settings. Full time jobs and freelance gigs both allowed me to experience each different type of setting and each bucket of constraints a good designer should know how to work with.
Being taught to be my own concept creator, designer, traffic manager, production artist and vendor detective early on helped me navigate every new situation with confidence that the end product would be the best it could be. And it usually is!
I also very much enjoy incorporating my photography whenever possible into my design duties. Photographing kids and dogs is the most fun because they always keep you thinking of new ways to keep them focused!
HOBBIES
I am an avid animal lover, and I enjoy doing just about anything in which my deaf Dalmatian, Nitro, can join. Whether it's driving all the way to Charlotte, VA to go to the best dog park, taking the dogs to the beach or the lake, or hitting the wineries with the pup, I enjoy it all. I also used to regularly volunteer at the Smithsonian National Zoo and I have fostered over 150 dogs through both Lab Rescue of the LRCP and Homeward Trails Rescue.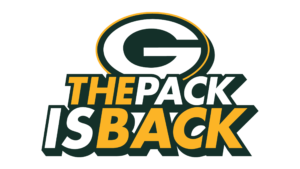 My other interests include football (I love the Green Bay Packers), reading anything author Brad Meltzer, who recently made ME a character in his thriller, The Escape Artist. My character didn't die, either, so she's in the sequel, The Lightning Rod. Whoo hoo!
I love soaking up all sorts of knowledge from the best book of all, the Bible, and listening to my favorite apologist, J. Warner Wallace. I am actively involved in my church, New Life Christian Church in Chantilly, and for the last few years have led our greeting team ministry. Yep, I'm one of the friendly faces you'll see out front on any given Sunday! Hope that doesn't scare you… or maybe I do…
FUN FACT
If you've read this far, you might know that I'm a living organ donor. This is one of my favorite facts about me. I donated a kidney to a woman I didn't know (she's family, now!) back in August of 2015. It was one of the greatest experiences of my entire life and I am now a huge advocate of living organ donation. The journey was worth every step, and being a freelancer was a big reason that I could do it. I worked right from the recovery hotel!